Military & Law Enforcement K9 Training Programs
We have the ability and knowledge to train dogs for odor detections services. We have personal experience with both narcotics and explosive detection but are very comfortable with a variety of other odor detections as well. Our trainers both began their careers in the working dog fields and have a love and passion for these K9s. Services and pricing are based off the clients and dog's individual needs.
We can train K9s to track for any needs necessary. We can train for search and rescue services of missing or lost personal as well as suspect apprehension for law enforcement purposes.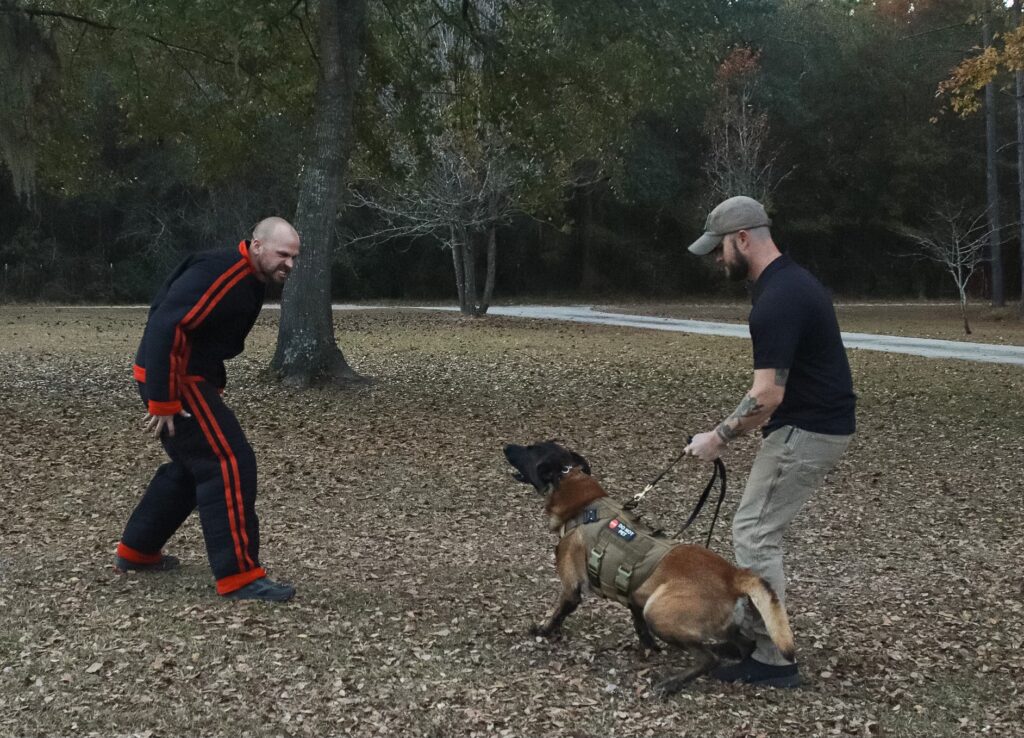 Protection & Patrol K9 Services
Our trainers are also trained as decoys to train for k9 protection services or to help maintain an already trained protection dogs' ability. We can help to introduce and build a dog into a protection dog or better hone the skills and training of an already trained protection K9. We also offer handler training and refinement. A good K9 team is just that a team the handler bares a lot of responsibility for that K9s training and proficiency. We not only train with the K9 but their handler as well to make sure that the team is preforming to the best of their ability and able to function at their best together. 
Our trainers have a large background with military and working K9's and the ability to assist to help train those K9's to the best of their abilities to complete their mission at hand.
Assessments and Meet & Greets: Free of Charge
These training prices are based on the individual needs of each dog, or the extent of training needed and would be discussed and agreed upon by all parties before beginning training.
We offer military, law enforcement and first responder discounts.