Where Training Never Stops
Our company was started in April of 2018 as a full-service training and boarding facility to meet all your dog's training needs. Today, we provide quality k9 training for family pets, law enforcement and military working dogs. We take pride in our training programs and the methods we use. Our trainers have a wide array of training methods at their disposal to make sure that every dog has their training custom catered to their specific needs. 
We offer basic and advanced obedience programs for pet and family dogs, as well as behavior modification training for dogs with specific issues like reactiveness or aggressive tendencies. Our trainers are also experienced with military and law enforcement k9 training. Our working dog training covers odor detection, tracking for human beings and protection training.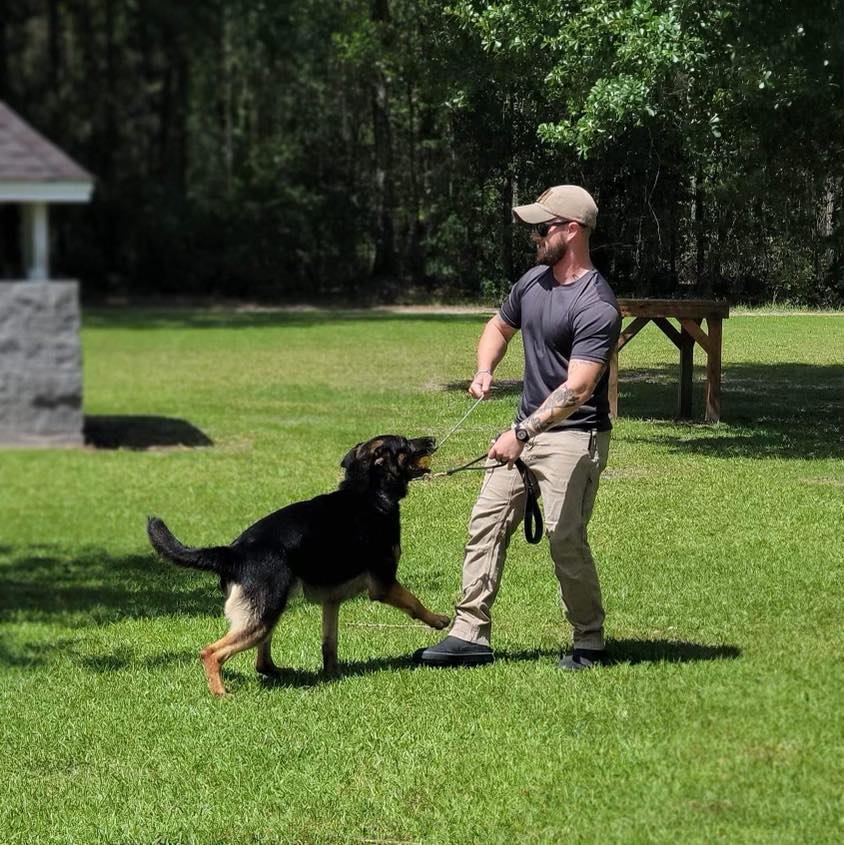 Matt Williams
Founder
My experience with K9 training started in 2010 in the Marine Corps when I had the privilege to become and explosive detection k9 handler. I have always had a love for dogs, when the Marine Corps asked for volunteers, I didn't hesitate. I learned many things when I started, it made my love for dogs grow more. It was an incredible experience that drove me to start this business and continue my passion for working with dogs. While growing this business I continue to learn, every dog and every behavior is a new opportunity to learn. Every dog learns a different way and it has been and continues to be a pleasure to help the dogs on their training path.